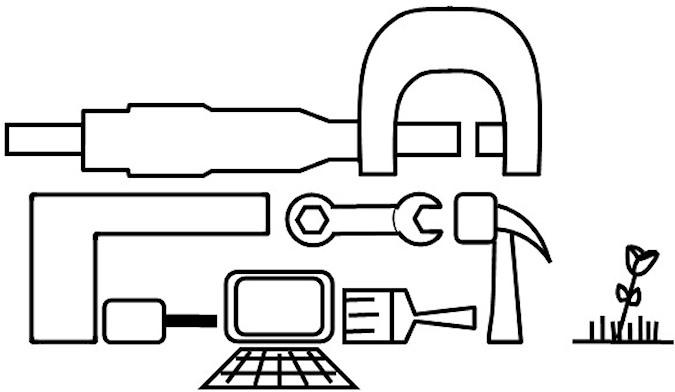 Half Bath Remodel
Here below is the same style half bath at a house two homes away on the same street. These homes are essentially the same floorplan for this home owner's association. While there are some differences, most of these half baths originally had these wall-to-wall countertops, and cabinets attached to two walls, as you see here. It is atractive, yet the new remodel makes the little room seem much larger.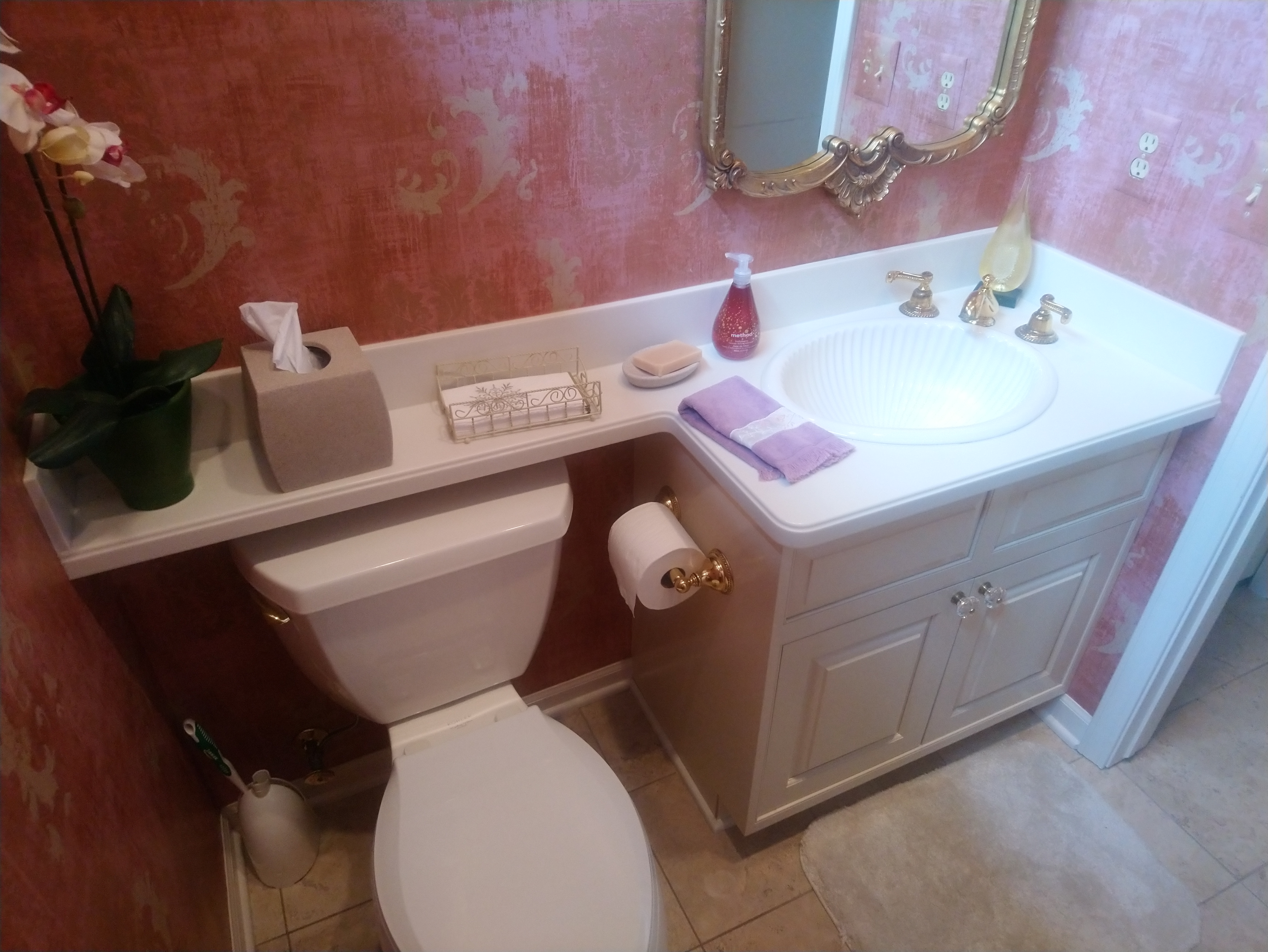 This view below is approaching the newly remodeled half bath. Sometimes I start projects without before pictures such as this one. Then when I finish the job and am taking pictures, I realize I forgot the before shots.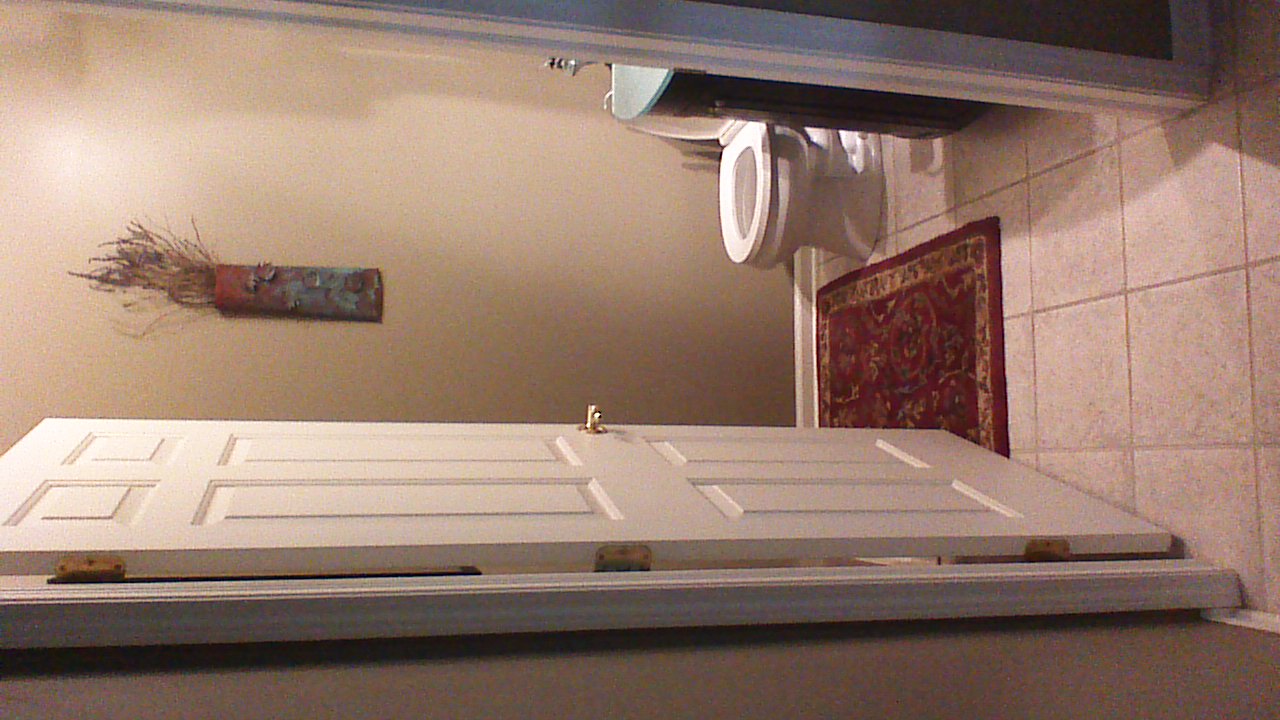 Here is a view while standing in the doorway looking at the new cabinet, sink, backsplash, and mirror. The new black cabinet with curved doors, was picked up by the home owner for about $20 at Lowe's on clearance. It was wobbly like a Charlie Brown Christmas tree, and missing any sort of base. I made a structural base of 2x4's and put a luan veneer on the outside which was spray painted gloss black to match cabinet.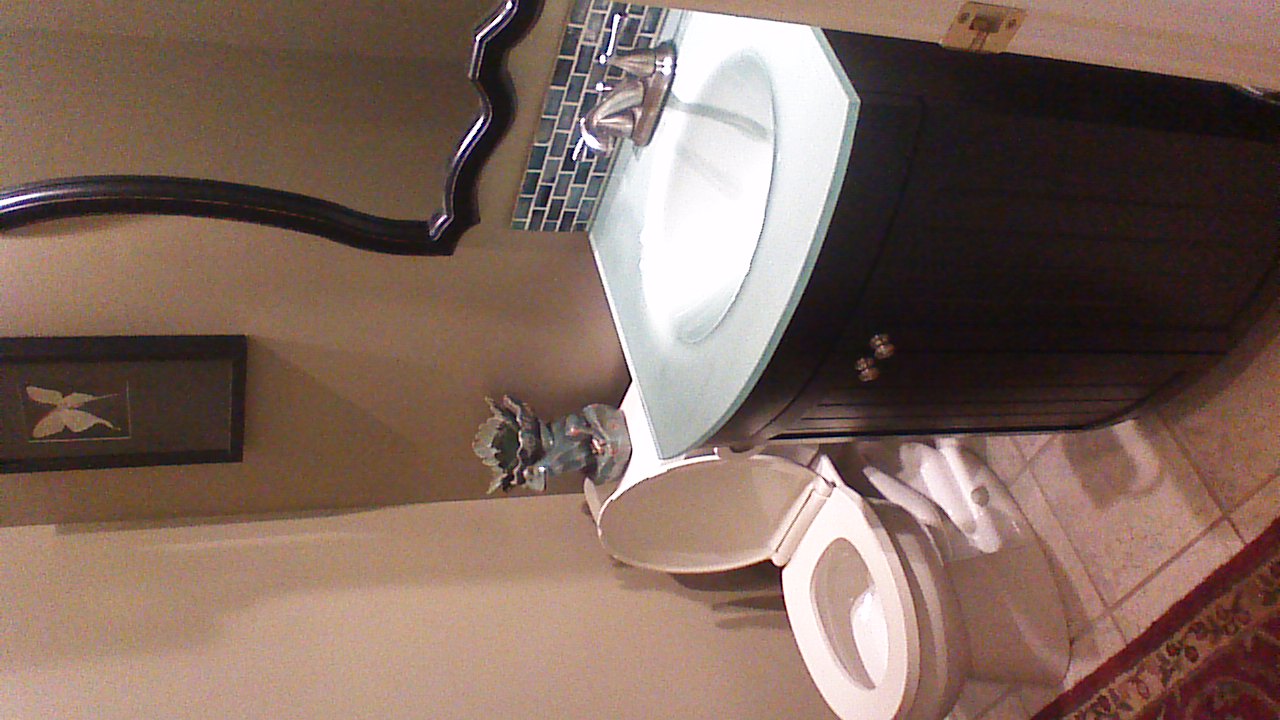 This photo shows the new light fixture.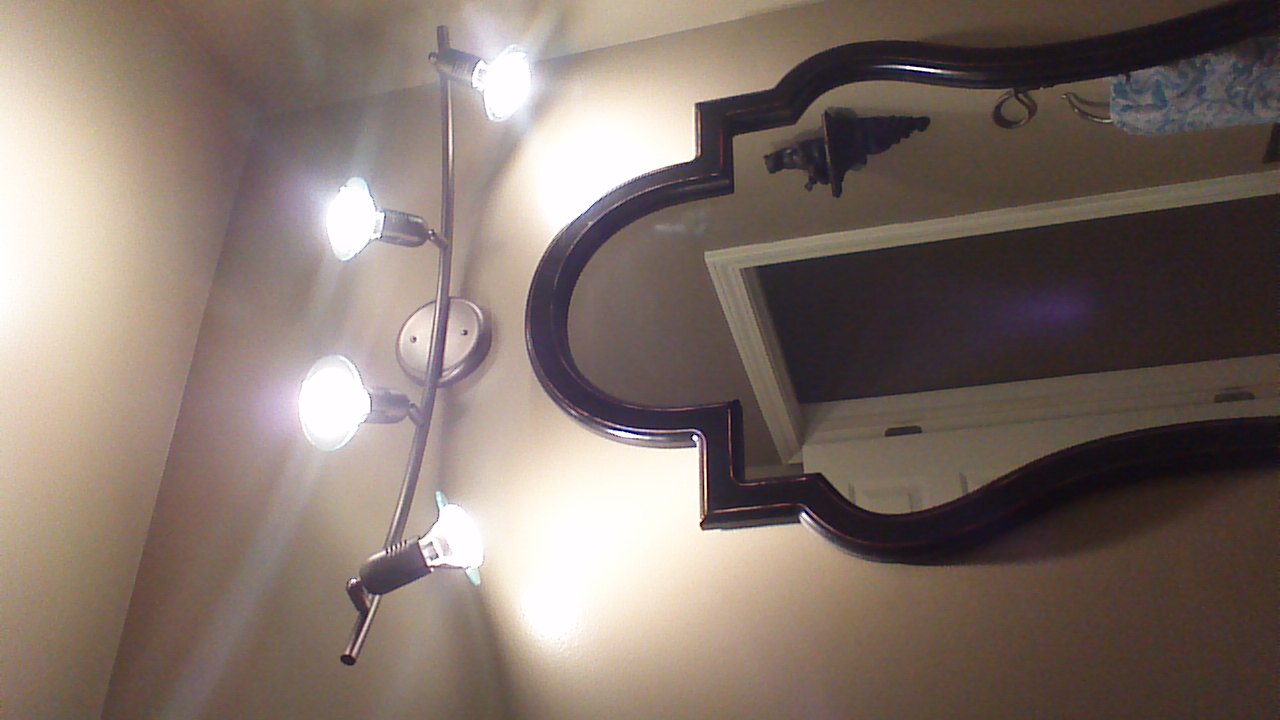 Here below is a close view of the new glass tile backsplash.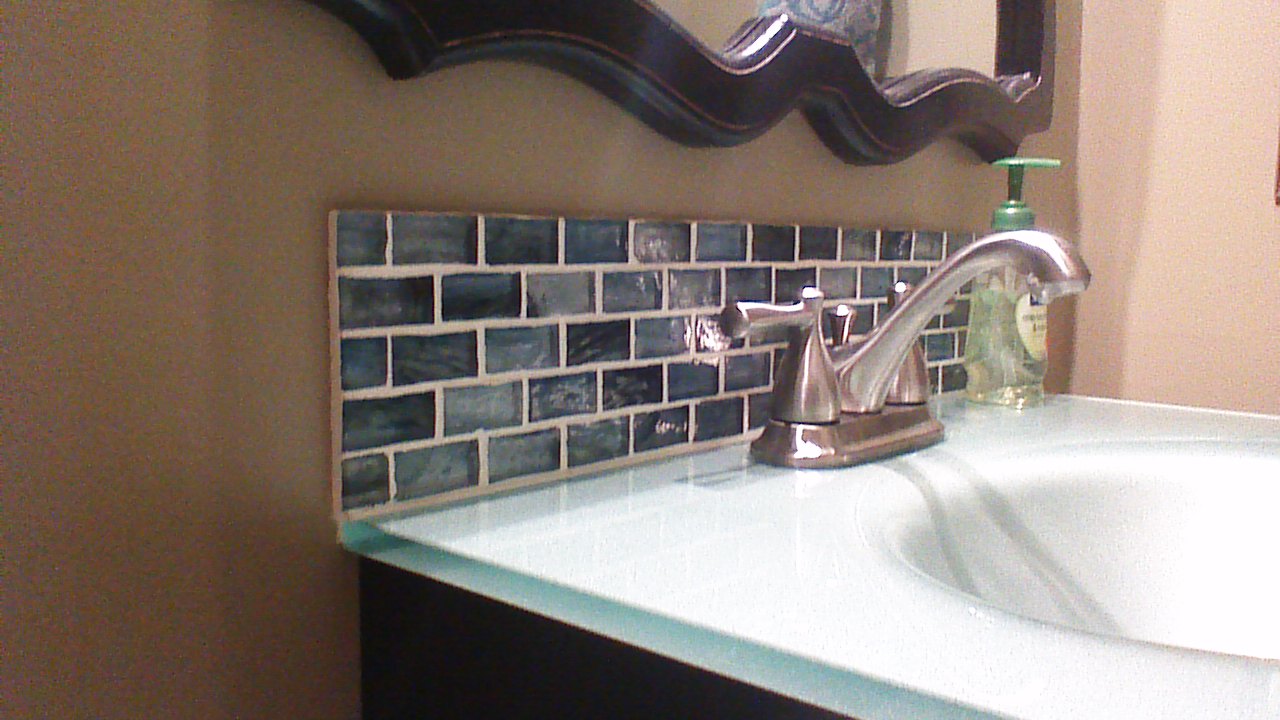 This is a close up view of the inside cabinet under sink, showing vertical support board added to the structure to increase stability, and thicken the walls of the cabinbet, allowing the mounting of the toilet paper dispenser. The vertical supports are installed with both glue and screws.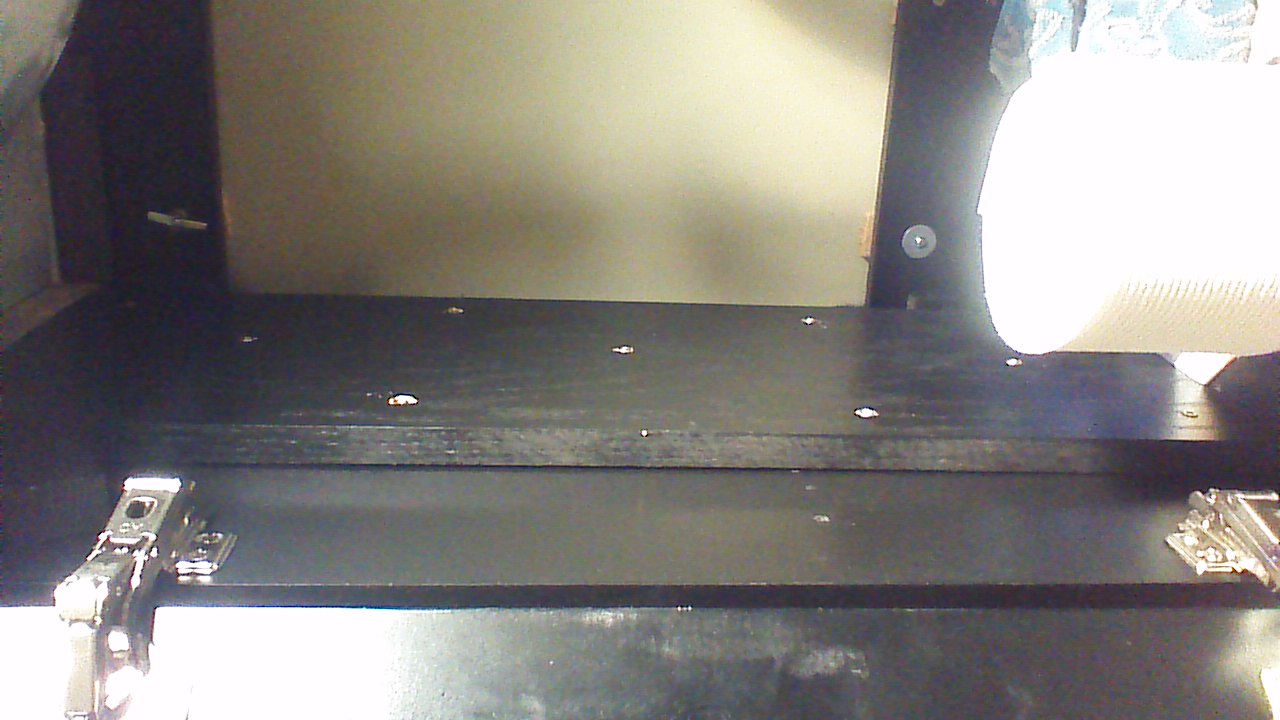 Here below is the same type of vertical support board added to the right side.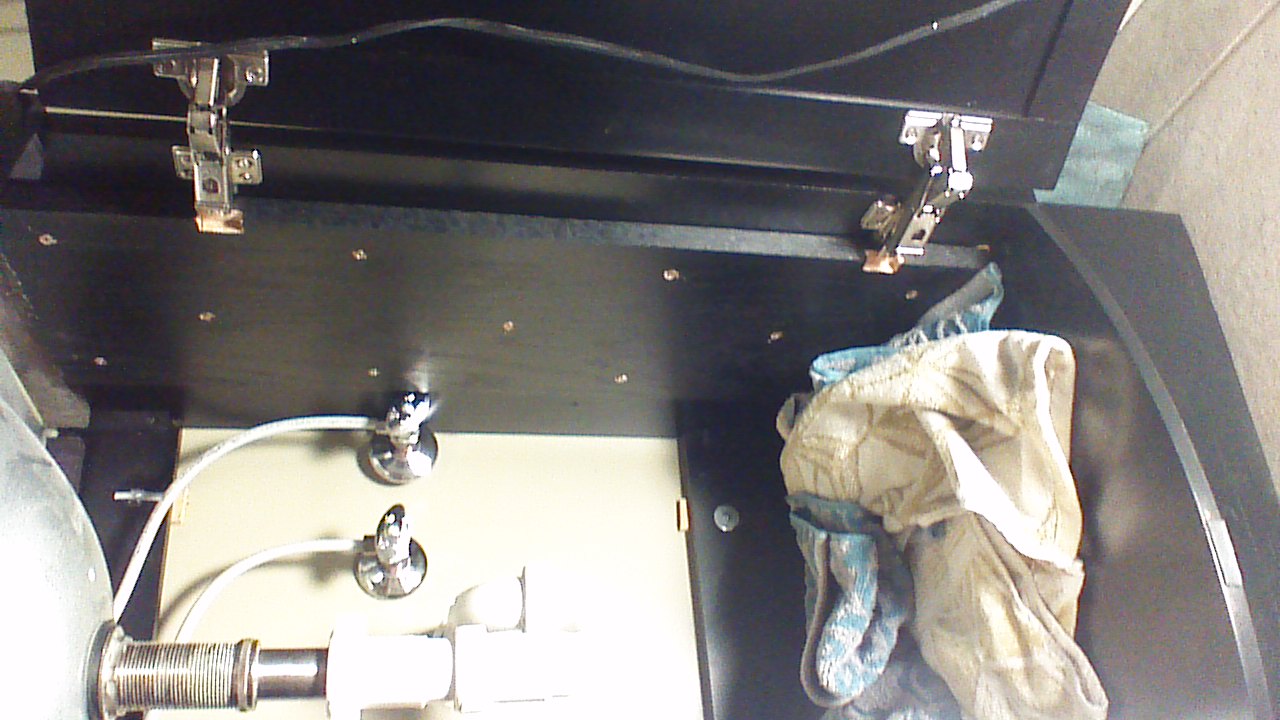 This photo is a close up view of my handmade base covered with luan having mitred corners, and spray-painted gloss black. There is an obvious flaw on the right end which was repaired after installation.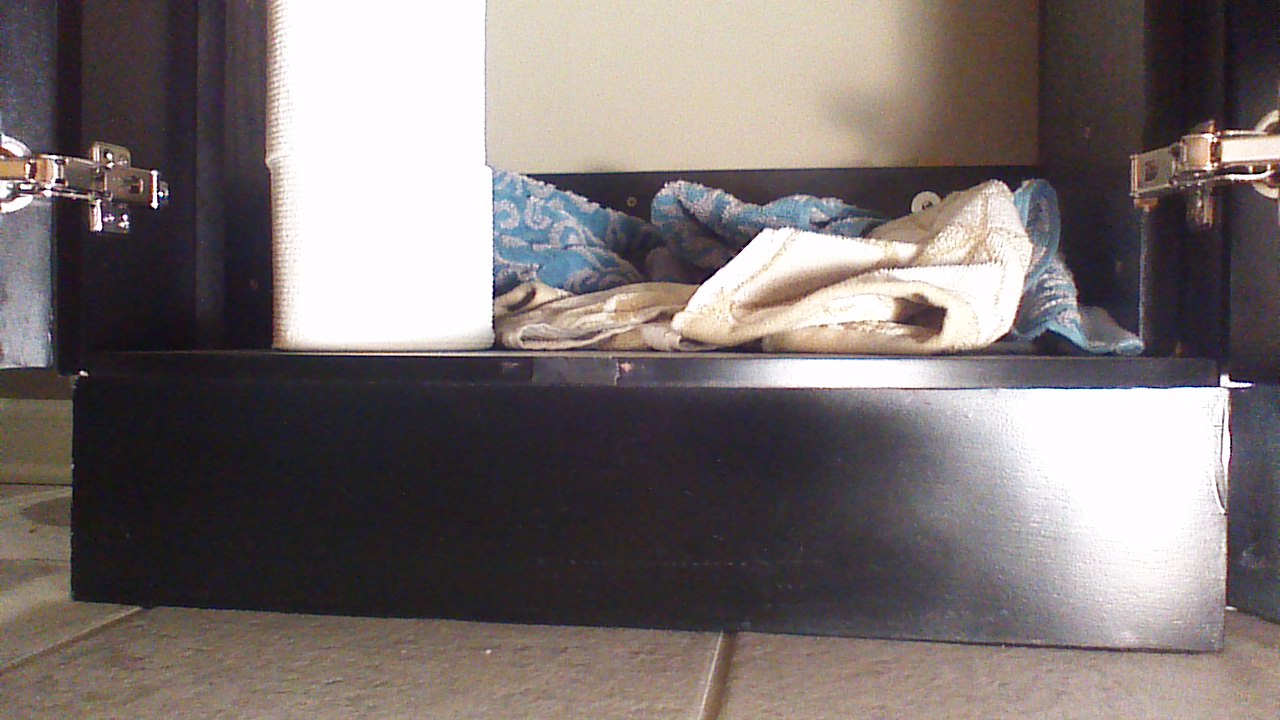 This is the close up of the left side of cabinet base.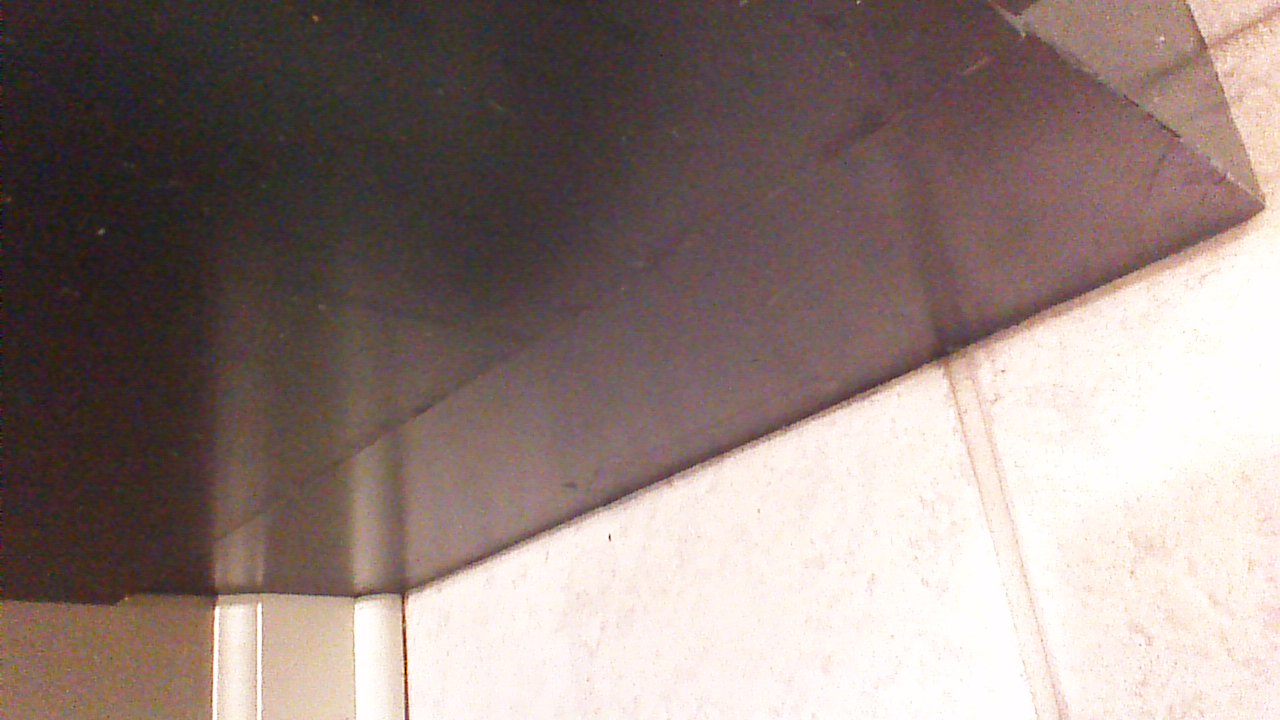 This is the close up of the right side of cabinet base which shows the gap to the wall the home owner wanted for a trash can..